Choose only one master - Nature |Rembrandt|
Spa nad morzem
At Mare Spa we strive to provide our guests with much more than just high quality wellness services. Our goal is to create a unique, unforgettable experience that results in deep renewal and revitalization, both physically and mentally. Our exceptionally friendly and experienced team of specialists in the fields of massage, manual therapy, cosmetology and skin focus on the individual needs of each guest. Mare Spa is a place where beauty, comfort, knowledge and individual approach are combined to provide our customers with well-being, vitality and health.
We will be happy to welcome you!
Mare Spa Team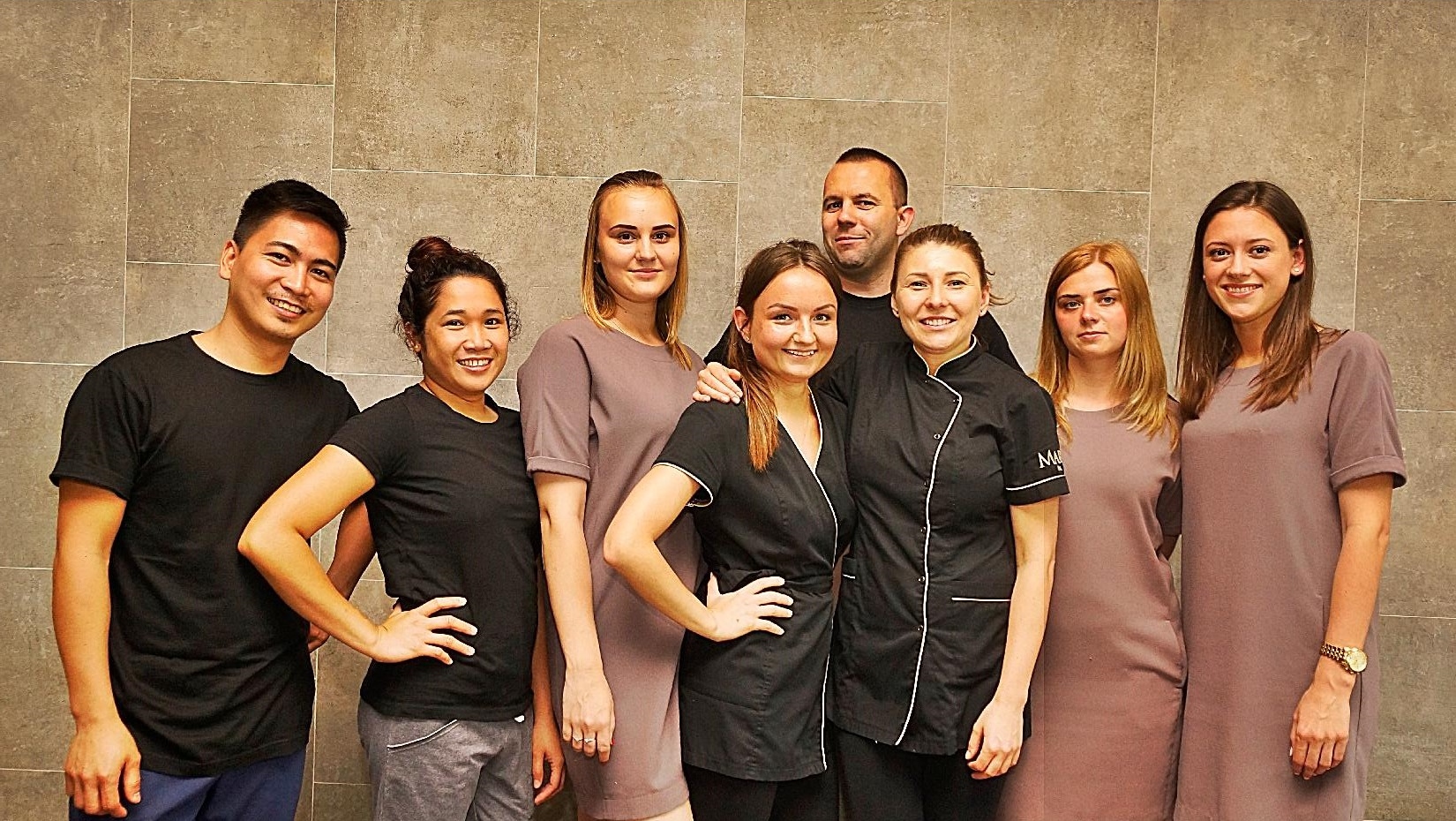 From the very beginning of its existence, Mare Spa has been cooperating with one of the best european cosmetic brands – namely the thalgo company. We are the oldest ambassador and representative of this marvellous brand in this region. A fruit of our long cooperation are high standards of the provided services. Our experienced employees and modern preparations by the thalgo company applied in the spa studies bring wonderful effects, satisfying even the deepest urges of our guests.

A wide range of moisturizing-regenerating treatments as well as therapeutic and relaxing massages will fulfil individual requirements of every single guest. Cosmetology based on algae, extracts from exotic plants and natural essential oils will make the body feel pleasant relaxation, whereas the skin will recover a youthful brilliance.

For guests appreciating naturalness and the best quality of cosmetics we offer the alqvimia company. These exclusive and natural oils, known in the entire europe, guarantee the best quality and wonderful aroma therapeutic experiences. A wide palette of aromas enables choosing the right one – according to the needs of the patient. Choosing the right oil will allow to eliminate stress, relax the body or fill it with energy, makng every cell of the organism vivid and bursting with life again.

Mare Spa offers also diagnostics and therapy in accordance with the principles of the eastern medicine. Our consultation is based on the knowledge and experience of the East. Examining your nervous system, we can easily find the right balance between the Yin and Yang energy. Selecting the right treatment makes every disorder disappear. Therefore, even the most demanding Guests are fully satisfied.

Mare Spa is open:
Aqua Zone: 09:00-21:00
Sauna Zone: 09:00-12:00 & 16:00-21:00

Technical break in Aqua Zone
MONDAYS | TUESDAYS | WEDNESDAYS | THURSDAYS - 12:00-13:00

All guests who are not staying at our holiday resort, please call to make a reservation at the Aqua Zone.
Regulations of the Aqua Zone at the Mare Spa - download
Mare Spa